Now back in Europe after a whirlwind trip to Florida to exhibit at APTAexpo, we caught up with our Chief Revenue Officer Michael Hart for his reaction to the event. Did the Expo, billed as 'the world's largest public transportation showcase', live up to expectations? Here are his thoughts…
Think big; imagine even bigger
Nothing prepares you for the scale of the American Public Transportation Association's (APTA's) biennial Expo. It's epic in the true sense of the word, occupying a massive two million square feet venue. The exhibition hall is packed with booths, some with full size trains, buses and coaches.
Attending for the first time this year was an eye-opener. In my decades of global business, I've trodden the carpets at many 'flagship' exhibitions, but this was exceptional. Beyond the wow of the sprawling surroundings, it delivered a truly global gathering of the transport industry, with around 15,000 attendees from more than eighty countries.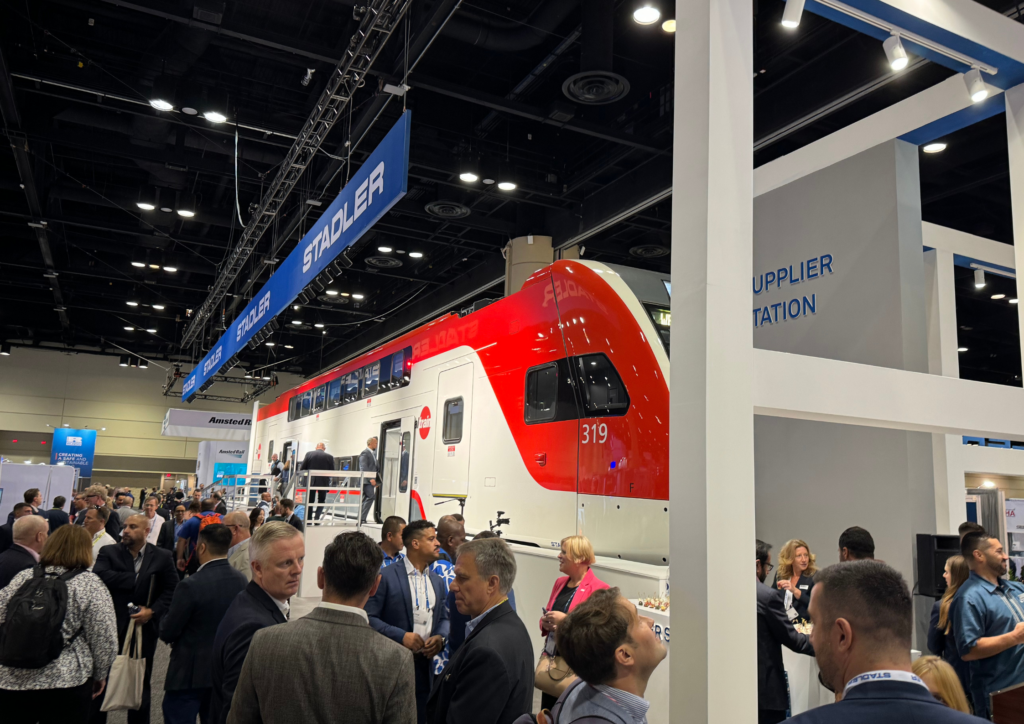 Kuba teams: assemble!
On the night before opening day on Monday, Kuba team members from the US, Denmark and the UK assembled in Orlando. It was all hands on deck to set up our stand and demos. We wrapped up the day with an end-to-end run-through of our latest technology. 
Our vision of a 'MaaS-ready, Account Based Ticketing (ABT) platform, delivered as a service' had come to life. Stepping back and listening to 'the pitch', it just works.
For me personally, it was an emotional milestone. The culmination of four years of teamwork, since Kuba began in 2019 with a mission to make multimodal mobility systems simple. Easy to manage, intuitive, and deployed in months rather than years. 
Energising exchanges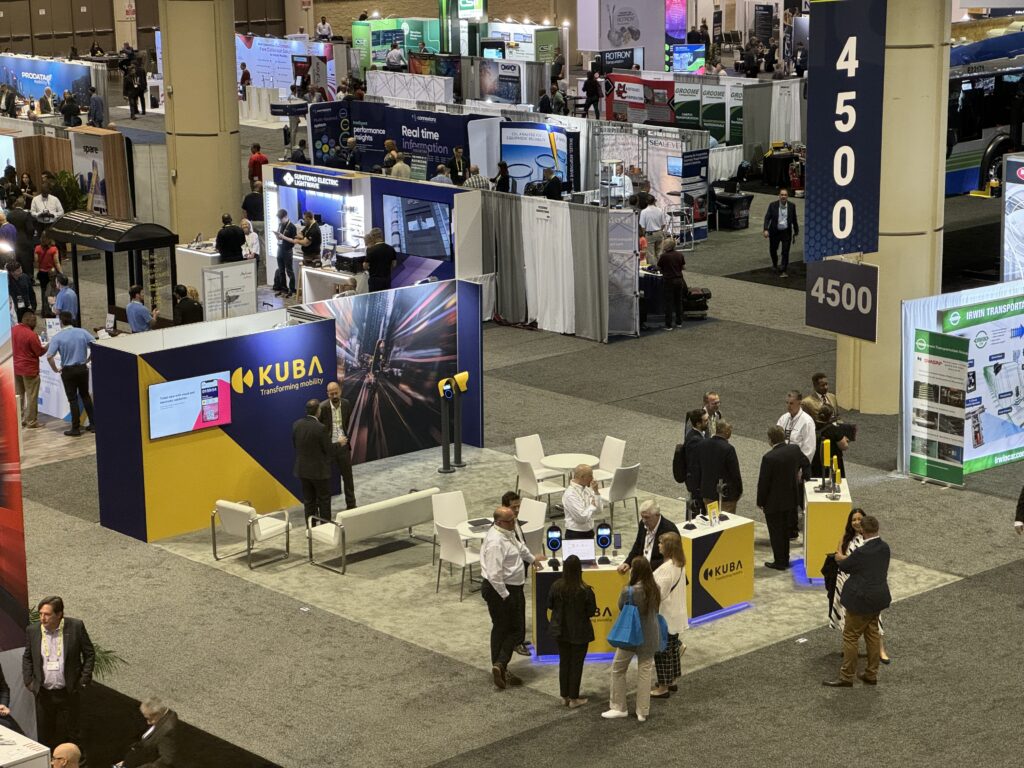 The three-day expo didn't disappoint. There was enthusiasm for the Kuba vision, and a strong appreciation from transit agencies for our account-based, contactless and mobile solutions. Our buzzwords – 'modularity', 'flexibility' and 'scalability' – were music to their ears.
Fuelled by some of the most unusual exhibition refreshments we've experienced – notably Cuban coffee, cheese Danish pastries and Mexican food – our team talked to hundreds of the people who attended. Transport operators and agencies were keen to chat to an experienced and knowledgeable account-based mobility and Mobility-as-a-Service specialist. It will be a busy time following up. 
Get in touch
If you'd like a demo of the platform we showcased at APTA Expo, please get in touch with our team today.